Welcome from HEADTEACHER, RONNIE ROSS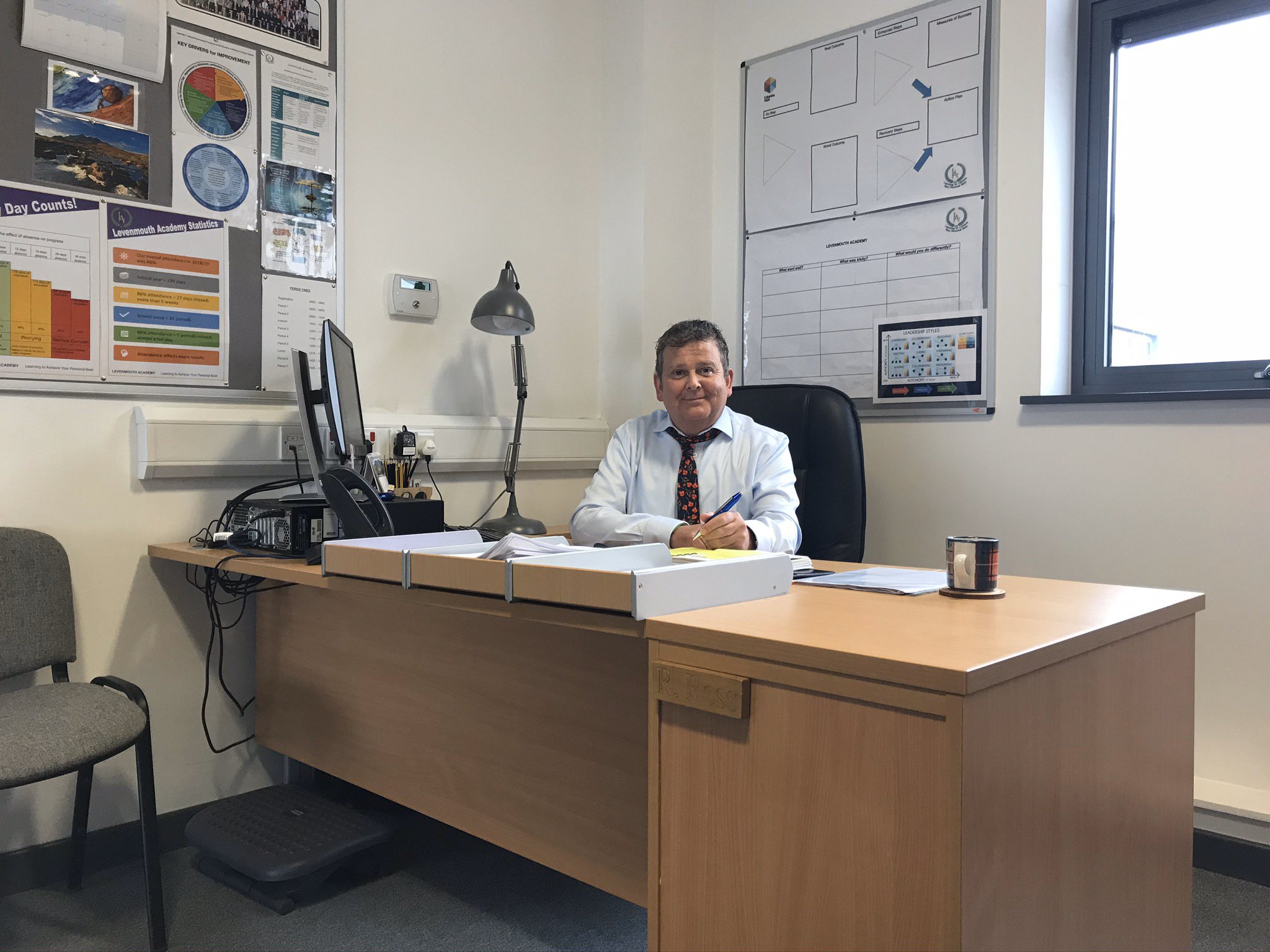 Our school remains very new in terms of its history. Together we are working hard to establish a new identity based on the strong and sound traditions in education across the Levenmouth area. Everyone associated with the school has a part to play in shaping the future. We want to work in genuine partnership with everyone in Levenmouth and beyond to ensure that every single person associated with our school can achieve their personal best. We want every young person to realise their potential and to leave school prepared for the ever-changing demands of the 21st century. We strive to ensure that all learners are equipped with skills for learning, life and work.
It is our mission to improve the education and life chances of all the young people we have the pleasure and privilege to work with. We are working hard with our partners to close the attainment and achievement gap, that has been a feature our country for far too long, while striving to raise the attainment and achievement of all. Research from across the globe clearly shows us that education is the most effective way to improve the life chances of our young people. This is a message that is not lost on us here at Levenmouth Academy. Our highly skilled and dedicated staff work tirelessly to ensure that our learners achieve positive outcomes from all that they do and learn here at our school. We accept the responsibility that we have to work in collaboration with parents, carers, partners and other professionals to deliver the best education and learning we can. We want to work with you all to create a culture and an environment that clearly delivers improved outcomes for everyone. This is clearly illustrated in our commitment to improve learning and teaching, provide opportunity, strive for equity and fairness.
We want to "get it right" for every learner in Levenmouth Academy. To achieve this we are conscious that decisions that inform the learning journey of each individual learner in Levenmouth will be made with them (not for them), with their families, with their teachers, the staff who work with them and the partners who also nurture, support and challenge them. We are a learning community that prides itself in strong and purposeful links with our partners to meet the needs and aspirations of individual learners. We believe in strong pupil voice.
As a school we will continue to invest energy, time and resources into work and activities which will enable our learners to excel. Our determination, I hope is clear, to deliver a learning environment that is second to none and more importantly one in which our learners can look back on with a sense of achievement and pride. Our learners deserve nothing less!! This is their school and their community. We are merely the custodians of it and will pass it on to others to lead in the future.
It is both a pleasure and a privilege to be the Headteacher at Levenmouth Academy. It is a very special place where we do all that we can to ensure that people come first. A warm welcome to our website, and indeed to our school.
Mr Ronnie Ross
Headteacher