ABSENCE AND ATTENDANCE
Levenmouth Academy is committed to improving attendance - remember that improved attendance is directly linked to improved attainment.
If your son/daughter is absent from Levenmouth Academy, please call the office on 01592 583118 or text 07860034512 stating your child's full name, class and reason. You can also contact us through this website by pressing the "Contact Us" button and stating your child's PT Pupil Support and Child's Name in the title bar.
A note can be handed in to the registration teacher on their return to school. Any absences which have not been identified will be coded as unexplained or truancy.
If your child is absent due to self-isolation, family isolation or a positive COVID-19 test, please let us know immediately by phoning 01592 583118 or emailing us at LevenmouthAcademy.Enquiries@fife.gov.uk Please ask to speak to their PT Pupil Support or a member of the Senior Leadership Team.
A copy of our revised attendance policy is available on "OUR SCHOOL - OUR POLICIES"
YOU SAID: You alerted us to problems getting through to Reception at 'peak times'
WE DID: Our staff team have installed a second line at Reception and have added call forwarding to our Main Office
YOU SAID: You wanted a clear attendance policy for parents, practitioners and partners
WE DID: We have now added our revised attendance policy on the website and reviewed our internal procedures to reflect changes in local policies, ensuring that all involved know their responsibilities and expectations.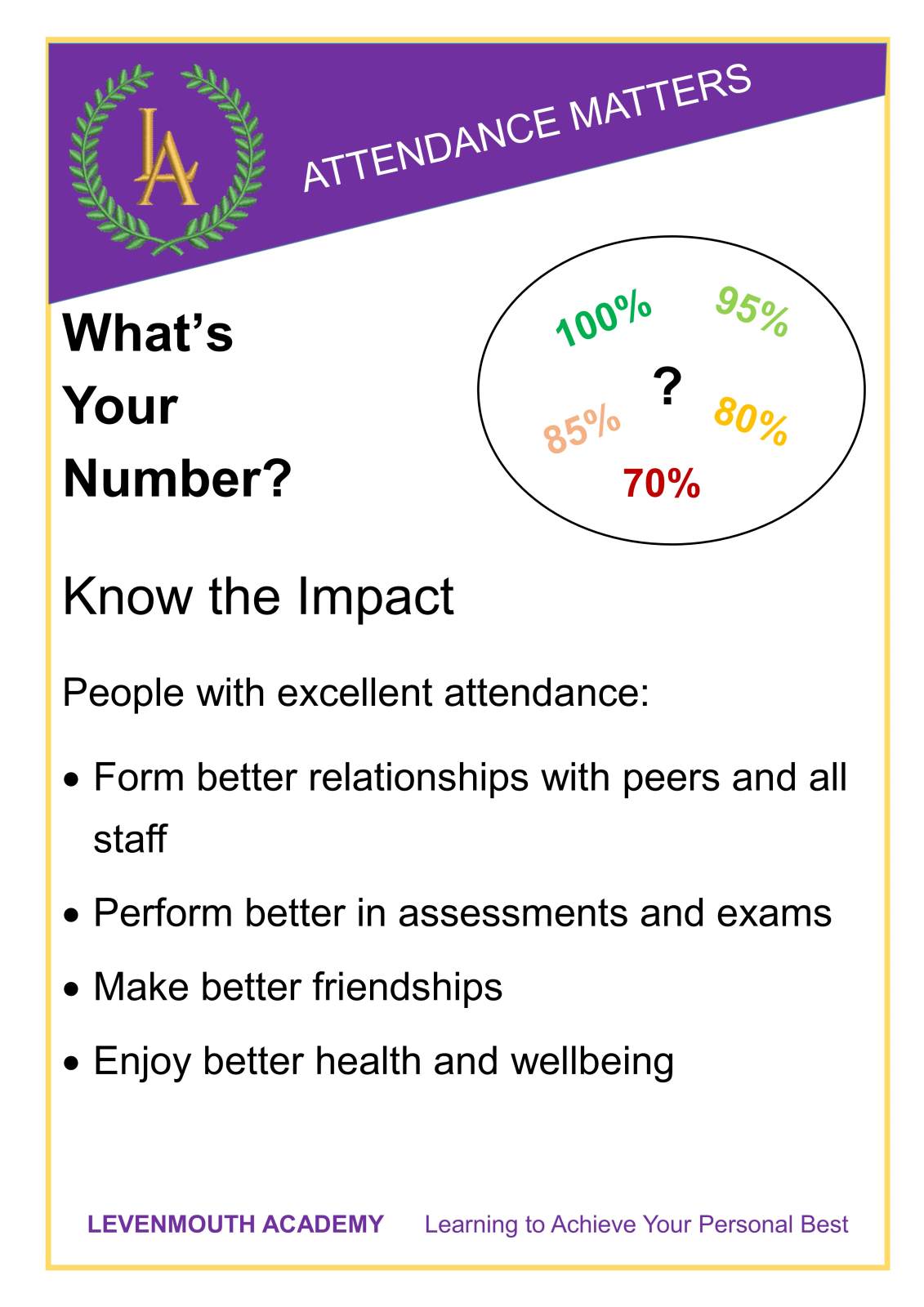 Thank you
Levenmouth Academy