Active Schools
Hi, I'm Callum the Active Schools Coordinator for the Levenmouth Academy Cluster! I work with our young people, staff and community members and partners from Levenmouth Academy and our associated cluster primary schools. Read all about the work we have going on at Levenmouth Academy below. For any Active Schools related enquiries feel free to contact me on
Callum.Reston@fife.gov.uk!
What is Active Schools?
Levenmouth Academy works in partnership with Fife Active Schools to provide opportunities for our young people through sport and physical activity
. Taking part in sport and physical activity helps our young people's physical and mental wellbeing and by working closely together, we offer a range of opportunities for children and young people to take part in universal and targeted provisions.
We do this through...
Organising sport and physical activity extra-curricular clubs

Facilitating young people leadership opportunities
Organising, delivering, and attending festivals and tournaments
Training and development
And much more!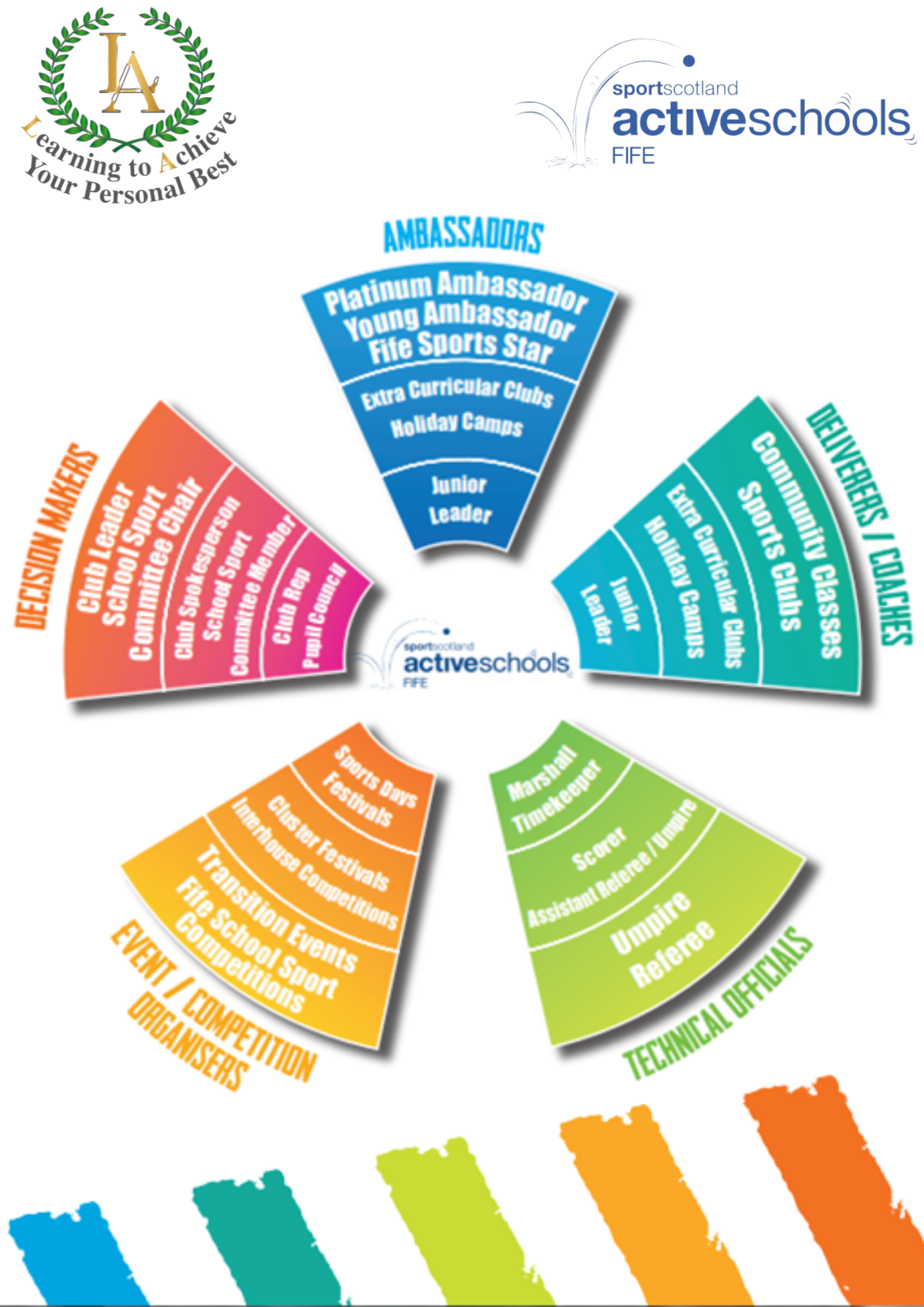 Active Schools Young Ambassadors
The Active Schools Young Ambassador Programme is a national programme focused on developing young leaders in sport. This programme provides young people with the opportunity to undertake a range of leadership experiences in areas of interest to them. It gives young people the opportunity to drive change in sport and physical activity in their community!

Active Schools Young Leaders
The Active Schools Young Leaders programme involves high school pupils working to support Active Schools programmes or focus areas within Fife. Young Leaders can have a range of roles both large and small from our Young Leadership Pathway. Pupils will have a broad range of experiences and levels of commitments and may develop more focussed roles as their leadership journey progresses!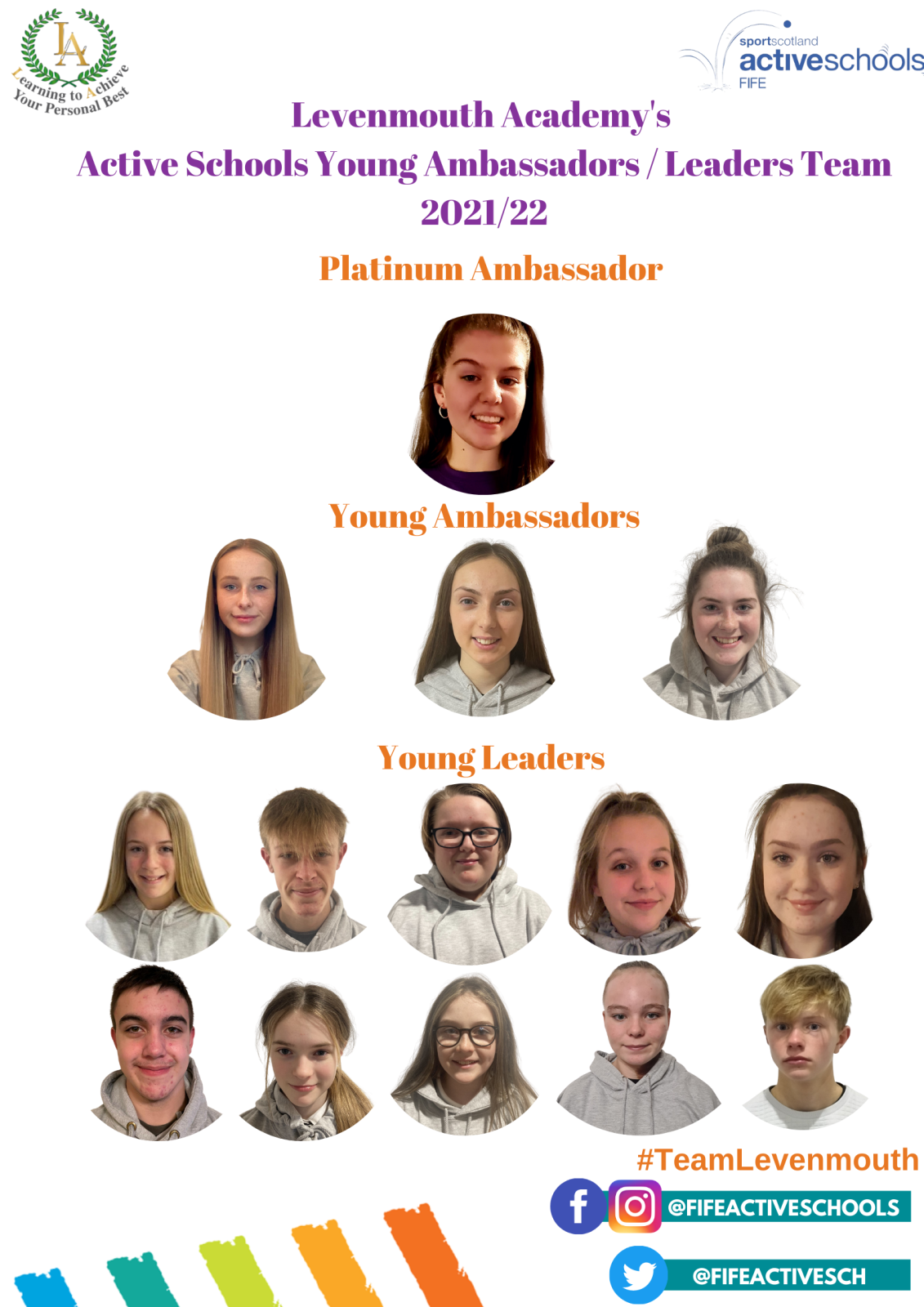 You can find out more from our Ambassadors and Young Leaders directly in their profiles
Ambassador and Young Leader Profiles
Extra Curricular
An update on our extra-curricular activities will post posted ASAP - To be confirmed in term 3,
Social Media
You can keep up to date with regular Active Schools Fife updated through our Levenmouth Academy Twitter page @LevenmouthAc and keep track by searching for the
hashtags #LevAcActSch and #LevAcPE.
You can follow Fife Active Schools on; Twitter - @FifeActiveSch and Facebook / Instagram - @FifeActiveSchools