Study Support Programme
Levenmouth Academy offers a wide ranging Study Support Programme.
The Study Support Programme guide gives an overview of the planned Study Support sessions that subject specialists within Levenmouth Academy offer. We are sure you will be delighted at the wide range of study opportunities that colleagues offer in their own time (either during lunchtime or after school).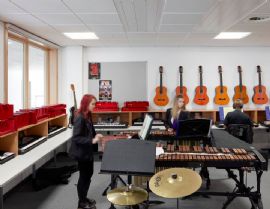 Benefits of study support:
Provides opportunity to engage with subject specialist practitioners
Any areas of concern can be quickly addressed, ensuring that studies/revision/homework can continue
Smaller groups with a targeted provision to help support the raising attainment process
Improves confidence
Provides a safe space for learning - utilising our state of the art facilities.
Unless stated otherwise, these sessions will run on a weekly basis however we would always advise the young person to check with the teacher the day before to ensure that the class will run.