SFA School of Football
Levenmouth Academy is an official CashBack for Communities SFA School of Football.
James Stirrat (Principal Teacher of PE - BGE) and Coach Andy Payne have been working hard with our young people, and would like to share information on progress with parents and the community.
To exemplify the work done, please see attached pupil case study, and S1 + S2 Fitness and Skills results for March 2018.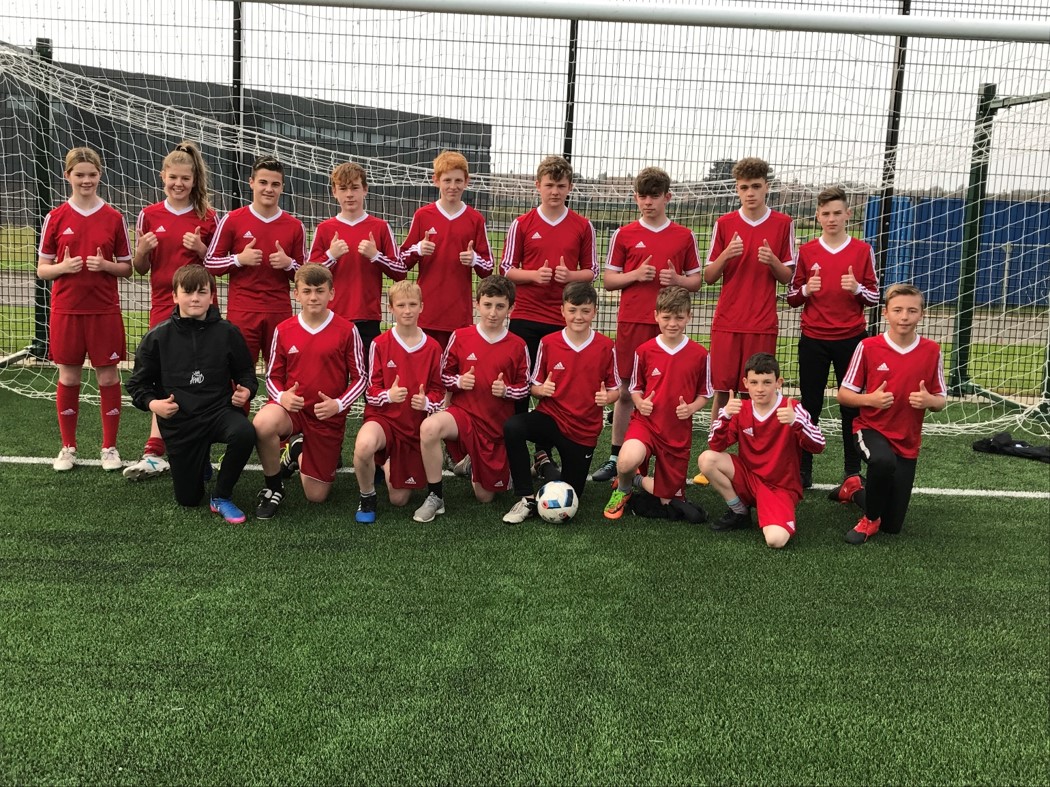 The Scottish FA delivers My Community – a Sport for Change project within the Scottish Government's Cashback for communities project to positively impact the lives of disadvantaged young people.
The 4,500 young people selected for involvement are aged between 10 and 24, may be disadvantaged by living in areas of deprivation; being unemployed; not in education or training; being excluded (or at risk of exclusion from school); or being at risk of becoming involved in antisocial behaviour, offending or re-offending
The project consists of three specific strands – My School of Football; My Volunteer and Inspire; and My Inclusive Community programmes.
My School of Football
My School of Football (2,088 young people) is an attainment and aspirational programme aimed at individuals who are at high risk of exclusion, have behavioural issues or are potential offenders. It works to support pupils aged 12-14 in a key stage in their transition from primary to secondary school and beyond. The selection of participants comes from a collaboration between teachers and football development staff. The initiative provides a Curriculum for Excellence-focused programme of football coaching, aimed towards developing cognitive and social skills as well as completing an SQA accredited Dynamic Youth Award over the first two years of the participants' secondary school life. Schools involved in the programme are selected based upon those in areas of multiple deprivation.
My Volunteer and Inspire Project (VIP)
My Volunteer and Inspire Project (VIP)(540 young people) will recruit young people aged between 16 and 24 from schools, community groups, clubs and existing youth development projects. VIP will place 180 participants per year in an individually developed learning pathway. This will include attending coaching courses, improving administration skills, learning about use of social media, fundraising, physiotherapy and governance skills. Each programme will be planned over the course of 12 months based on the skill sets and interests of participants. This will involve the Scottish FA working closely with their network of stakeholders including Local Authority community programmes, professional league clubs and the School of Football programme. After 12 months, each volunteer will have achieved qualifications relative to their desired pathway, gaining practical work experience and engaging in activities in the community which will enable them to share their new skills and knowledge with others.
Revision materials
These PowerPoints were created by young people in The SFA CashBack School of Football. We have added these to provide a revision resource. We hope you find these useful.