Recipe of the Month - April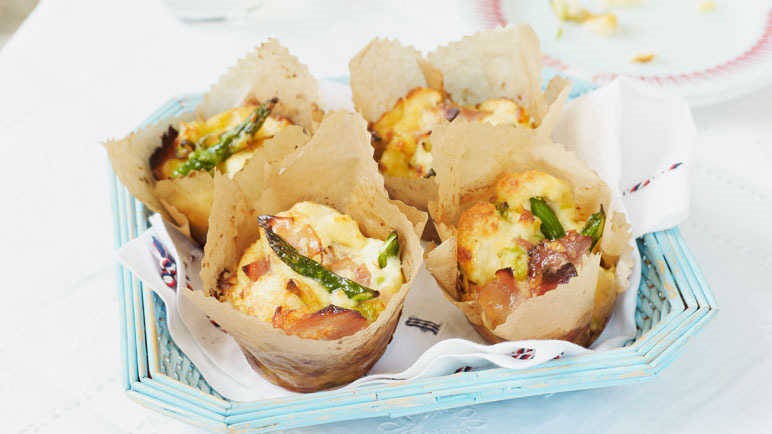 Cheese & Ham Savoury Muffins
Makes 12
Ingredients
1 leek, thinly sliced
1 loaf stale white bread, crusts cut off and cut into 2½cm cubes
110g medium cheddar, grated
120g cooked ham, roughly chopped
5 medium eggs
240ml semi-skimmed milk
Preheat the oven to 180°C/fan 160°C/gas mark 4.
Thinly slice leek.
Remove crusts from bread, cut into large cubes.
Grate cheese.
Roughly chop ham.
Melt the butter over a medium heat.
Add the leek and cook until soft, then allow to cool.
In a large bowl, mix the cooked leek with the bread, cheese, and ham.
Whisk the eggs and milk together in another bowl, then gently fold into the bread mix.
Line a 12-hole muffin tin with 12 muffin cases. Spoon in the mixture, then cover with tray with clingfilm. Chill for 30 minutes.
Remove the clingfilm and bake for 25-30 minutes or until golden.
Serve warm or cold.