Police Scotland Youth Volunteers Recruitment 2022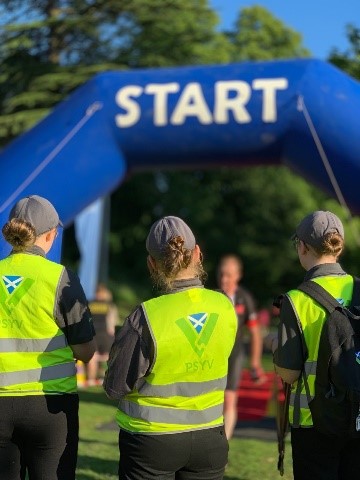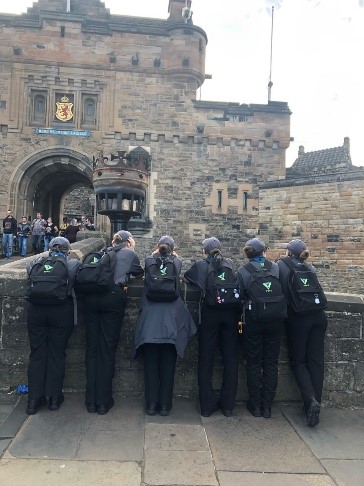 P.S.Y.V. Levenmouth meet every Monday evening at Levenmouth Academy between 1800 hours and 2000 hours during school term time.
There are 24 young people aged between 13 to 18 years old from various backgrounds who make up the Youth Volunteers.
Ideally we would like to recruit new starts aged 13 years old to provide them with the opportunity to remain a member of the group for up to 5 years until they reach 18 years of age.
Who runs the group?
The group is currently run by 8 Adult Volunteers who all provide their own expertise and experiences from all walks of life. Some of the Adults Volunteers are serving police officers and others are employed in different community and private settings.
All Adults have been PVG checked by Police Scotland and volunteer in their own time, providing the essential guidance and learning opportunities for the youth volunteers in a safe and practical environment.
What's the aim of the group?
The aims of the group is to strengthen relationships with young people, break down barriers and promote ways to make Scotland's communities safer and empower the individual to be the best they can within a uniformed and disciplined organisation.
Providing a unique insight into policing in Scotland, offering various bespoke opportunities to volunteer and do something positive within the local and wider community is what's on offer for the young people who have demonstrated their suitability as a team player.
This will undoubtedly look favourably on one's CV (Curriculum Vitae) and bolster your confidence as a young person heading towards adulthood. Experiences and unique opportunities, such as attending local Galas, National events and many other volunteering activities are available which will help to improve anyone's confidence, interpersonal, social and leadership skills once your induction period has been completed as everyone is provided with the opportunity to flourish.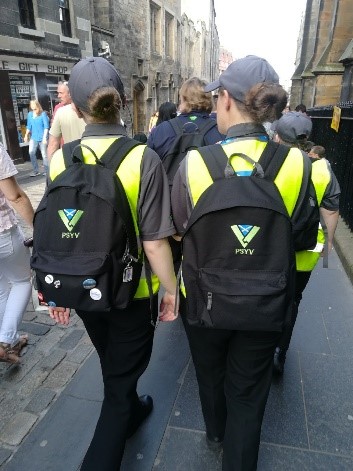 I want to get involved, what do I need to do?
All we ask is for your commitment and enthusiasm to thrive and become the best person you can within the team. Examples of what the group are involved in can be viewed within the library area of Levenmouth Academy, as we have our own information board displayed. More information can also be found on the internet or by simply asking someone who is an existing member of the group. We are a self- sufficient organisation which relies on donations and contributions from various sources. This in turn, is then indirectly spent on activities, equipment and uniform for the youth volunteers. Weekly subscription of £1.00 is usually paid by the volunteer to assist with group funds.
How to apply
Blank application forms will be available to collect from the reception desk.
Alternatively, you can request an application form by emailing Richard.Cartwright@scotland.pnn.police.uk using your school or personal email address.
All suitable candidates will be invited for interview prior to any starting date being offered to them.
Please remember spaces are limited so don't miss out by being late.
Marina's experience
My name is Marina and I am the current Head Youth Volunteer for PSYV Levenmouth. I joined PSYV when the group was formed in April 2017 as a way to improve my confidence and gain experience in the wider community. I can definitely say that the Marina who started PSYV is not the same Marina who is about to leave almost 4 years later and that is all thanks to the experiences and support I have received through the group.
At 14 years old my self-confidence and leadership skills were a fraction of what they are today. I never imagined that I could present in front of a room full of people, let alone lead a group at a national event. Over the years PSYV has given me every opportunity to prove to myself that I can do these things. Something that really gave me a massive push to improve my leadership ability was when I was promoted to Head Youth Volunteer in 2019. Initially, I had applied for a Senior Youth Volunteer position as I still lacked a bit of self-belief however the Adult Volunteers believed that I was ready and able to take on the challenge of leading the group and that boosted my confidence immensely.
PSYV has also given me the skills I need in order to succeed at other things in my life. It gave me the confidence to be House Captain at my school this year, something I probably wouldn't have done otherwise, as well as seek out other leadership roles within the community. PSYV has also allowed me to create friendships and connections with people and given me a place outside of school where I can be myself and grow as a person. For me, PSYV is more than just volunteering in the community, it is also a group that helps develop vital skills such as discipline, integrity, confidence and teamwork which are needed when you leave school and go into the world of work.
Emma's experience

My name is Emma, I'm 17 years old and have been a part of PSYV Levenmouth for 2 years. I am personally focusing towards a career in the Police, and while PSYV offers an insight into the work of Police Scotland, it is welcoming to anyone looking to try new things and make long lasting friends, no matter their career prospects or interests.
PSYV has provided a variety of both challenges and opportunities that are hard to find anywhere else. It has allowed a feeling of independence, to carry out important and meaningful work in our communities whilst still having the support of the other YVs and the staff.
It has opened the door to many new lifelong friendships from both within and out-with the PSYV group, and has allowed and encouraged me to come out of my shell, build my confidence and try new things, accompanied by the large amount of great experiences in different environments, which have helped me progress towards my future goals.
The dedication and commitment we all put in to our volunteering is recognised and rewarded, by not only the feeling of pride within ourselves to be a part of the PSYV community, but also fun activity sessions and nights out which are always such a great laugh !