HOUSE SYSTEM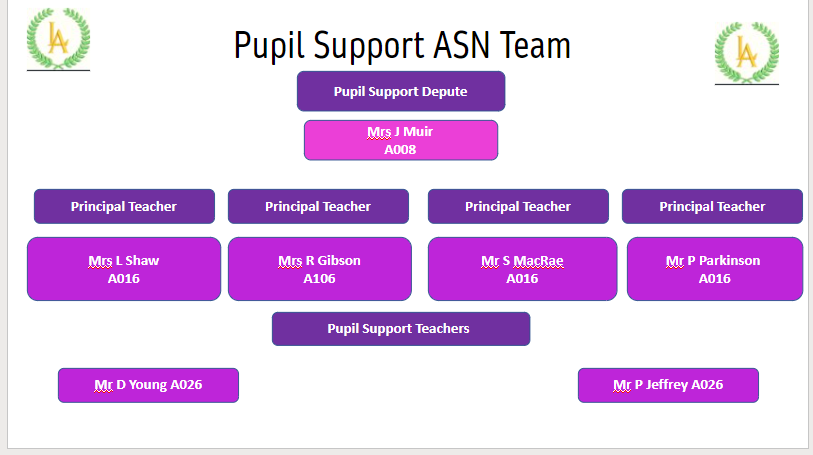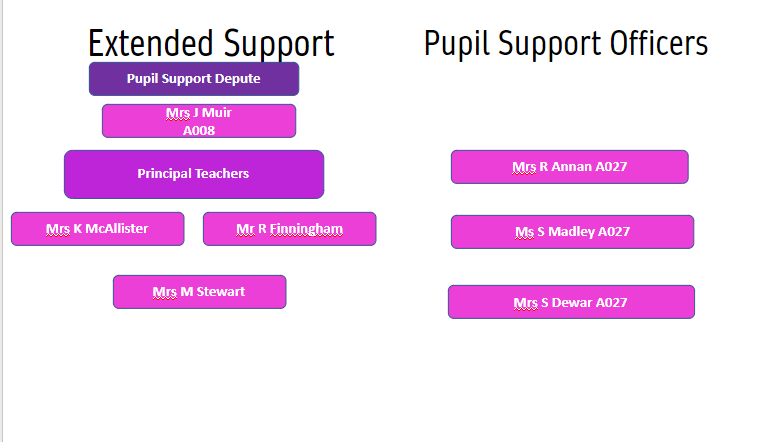 PTs Pupil Support ...
Principal Teachers of Pupil Support (House) and Principal Teachers of Pupil Support (ASN)
Pupil Support is organised into House and Additional Support Needs (ASN) teams. The current arrangements are:
Cotlands House
Kingslaw House
Letham House
Sandwell House
ASN, Nurture & DAS
J Muir (DHT) with L Shaw (ASN), R Gibson (ASN), P Parkinson (ASN), D Zuill (ASN), K McAllister (DAS) and R Finningham (DAS)
Pupil Support staff play an integral part in supporting pupils. Our primary function is to support attendance and attainment; we recognise achievement; and we promote positive destinations. Pupil Support teachers also provide pastoral care, personal and social education and vocational guidance. Staff link with pupils, parents and teachers to monitor and support progress, and to help identify and address specific needs.