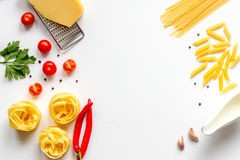 Home Economics - Nat 5 Practical Cookery
Candidates will become familiar with a range of cooking skills, food preparation techniques and cookery processes. They will learn to develop an understanding for ingredients, their uses and sourcing as well as sustainability topics. Candidates will in addition explore the impact food has on health and wellbeing and the importance of food hygiene and safety.
Candidates will follow recipes to produce a range of dishes and plan and create meals considering presentation and creativity. The course has a significant practical component, pupils should enjoy practical cooking.
Course Content
The main purpose of this course is to develop candidates' practical cookery skills and their knowledge and understanding of ingredients and to provide a set of skills for those who wish to progress to professional hospitality courses or work. Candidates must have a keen interest in food and enjoy practical cooking.
The course comprises of three mandatory units and an ongoing portfolio record of work:
Units
Cookery skills, Processes and Techniques
Understanding & Using Ingredients
Organisational Skills for Cooking
Assessment
Question paper
30 marks =25% Final Course Award
Assignment & Practical Activity
Comprises of two stages
Planning process - time planning, requisitioning equipment and service details.
Implementing (Practical Activity) – carrying out techniques and skills according to given recipe set by SQA.


100 marks = 75% Final Course Award