Drama - Staff List
Mrs M Douglas (Principal Teacher of Drama)
Mrs Douglas gained a BA in Dramatic Studies from The Royal Scottish Academy of Music and Drama and taught Drama in primary and secondary schools across Fife before coming to work in the Levemnmouth area 22 years ago. She was PT of Drama at Buckhaven High School before transferring over to LA in 2016.
Favourite theatrical quote: "Just say the lines and don't trip over the furniture! "(Noel Coward)
Mrs F Harley (Teacher of Drama)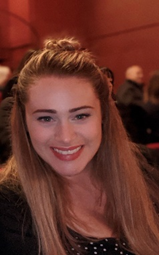 Mrs Harley studied Drama and Theatre Studies at Queen Margaret College and has worked extensively with youth theatre groups across Fife. She has taught Drama in the Levenmouth area for 10 years, beginning her career at Buckhaven High and transferring over to LA when the school opened in 2016.
Favourite theatrical quote: "We must all do theatre to find out who we are, and to discover who we could become" – Augusto Boal